Every time I see the logo for this website, I get a gnawing pain of mixed emotions that I want to get off my chest here once and for all. I will share one of the secrets I found behind this "BOWTIE" picture of Edward Leedskalnin's Copyright image of "A Book in Every Home" that inspired the logo for this website.
Here is the exact image in Autocad with lines I used to circumspect:

We basically have 3 squares here. Two triangles connecting the midpoints to the opposite vertexes and a circle inscribed in the middle square. There is some deviation in the circle .. a pinching of the circle to an ellipse or ellipsoid like the Earth at it's north and south poles. But why the spacing is what it is? Why not wider between the 3 squares? Why not tighter? Was it random choice? Perhaps. But I like to think this is a strong possibility that makes sense. What is the most basic relationship in nature? The diameter of a circle with it's outer perimeter. This is what we know today as PI or 3.14159. Well.. we see we have 1+space+1+space+1. I then continue the inner spaces to the outer.. and base off PI.. and thus subtract 3 from 3.1416 and divide by 4. Here is the result graphically: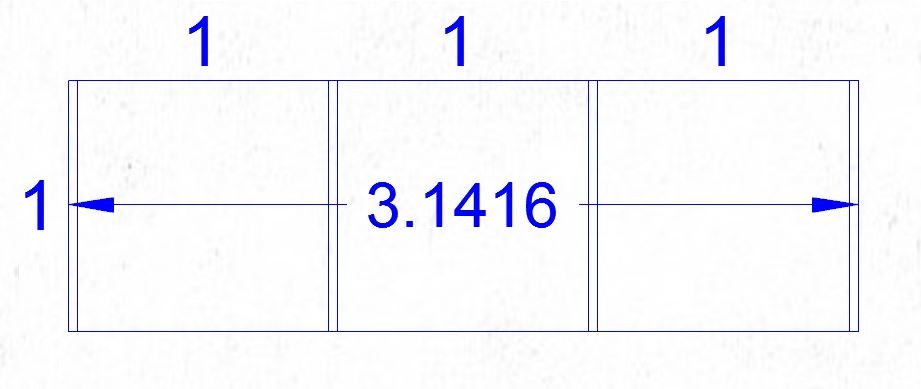 There is something else very special about these two triangles as well. If you did the old school geometry lessons with constructions of geometric problems with nothing but a compass and/or straight edge.. you may recognize the sacred geometry construction to divide a line so it's largest part to whole is the same ratio as smallest part to largest part:
Here is the steps of constructing a golden ratio and/or rectangle:
Bisect a square: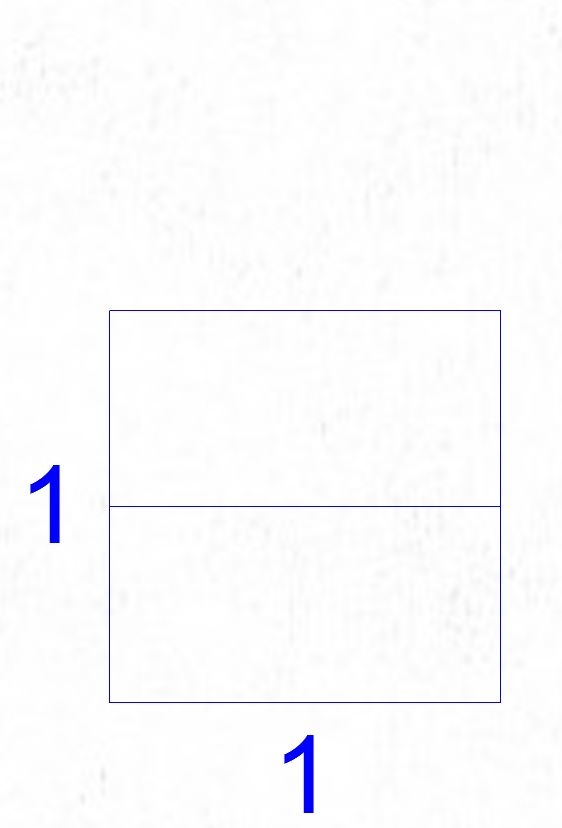 Draw the half-diagonal and sweep a circle:
Extend the inner side of the square out to intersect with the circle: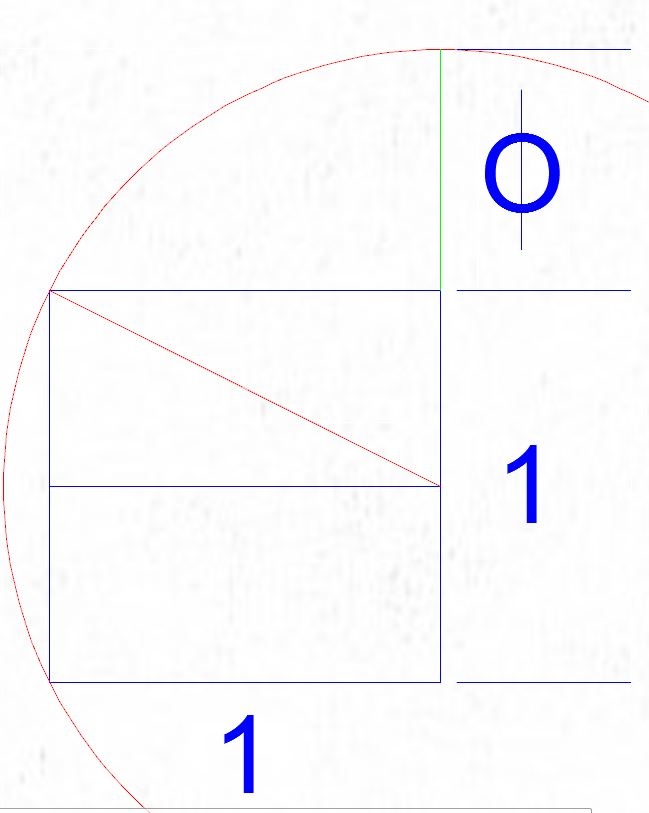 You have now constructed "PHI", "phi", "GOLDEN MEAN", "DIVINE PROPORTION", and many other names such as "THETA".
Now.. if you have a geometric perspective.. then this logo means something to you. It represents the Greek letters PI and PHI..
But it's also related to the duality of the yin/yang. For those unaware, the yin/yang was founded by the Ancient Chinese by marking the lengths of shadows cast on the ground from a stick throughout the year. This is very much akin to EDL's sundial... except he cast his shadow onto a spherical or semi-spherical surface rather than a plane. Instead of a stick, he used a gnomon of a square "L" .
This is some thoughts on the logo for this site. There is more to things in plain sight than meets the eye of you learn and learn to appeciate geometry.