Hi everybody, The Proof is in the LEGO...
I'm the First person in the WORLD to build this 18V power supply in LEGO and I did it using the knowledge provided in
MAGNETIC CURRENT
. I showed this to the people on the Lego forums to see if anyone else would show me if this was made before or why it works. Most were happy to see that this worked and the first thing that was made with it was a attempt to make a Flying LEGO. Imagine being the first person doing that... Now common belief was that there is now way this could actually function with out destroying itself based on the 9v electrical limitation. Understand that LEGO PF system is a 9v electrical system and the electrical components are no way design to handle voltage up around 18V. There is no where on the internet that deals with electrical engineering that is going to show you how to build this kind of Dual power supply or even how it works on the component level because the engineering doesn't think like ED.L. See this LEGO Dual power supply absolutely destroys the electron theory because if there were 18V of electrons moving from the (-) negative to the (+) positive then the LEGO 9V electronics system would burn up. RIGHT!? With out a doubt this LEGO Dual power supply is absolute proof to the theories presented in Magnetic Current made by ED.L. I made this several years ago and keep it to myself because its made entirely with LEGO and If I can build it so can you... See I'm of the Mind that If I was to build and use modern equipment and prove Ed.L. Magnetic Current flow with both the cathode and anode then this old is now obsolete which is only focus on the how the cathode part behaves electricaly. No wonder we think electrons are of negative charges, the cathode is the most negative part in the experiment and at the time that's all we put the focused on was looking at the cathode part hence the name
Cathode Ray Tube Experiment
.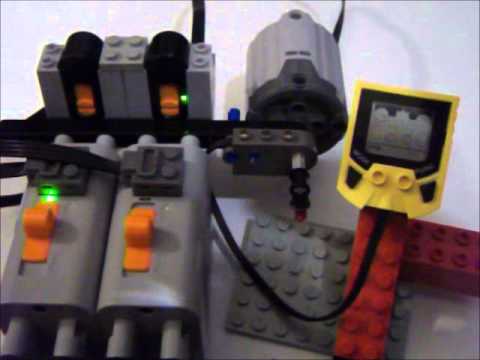 Here is a picture on how it works. I get the 18V of Magnetic Current by the difference between the -9v and the +9v.
Also this is the most purist way to demonstrate the Voltage difference equation.
PS. Message to the Magnetic Current Posers and the Fake Tesla Researchers out there that want to pretend like everything they make is of their invention, Before you try to build this and pretend to claim these ideas as your own. You need to know what it is your trying to prove first. If it is some antigravty levitation or free energy wonder then this is not for you. All this is, is using two 9 volt batteries like you never seen before.