State of the Art Novel InFlow Tech - Featured Project Development:
·1-Gearturbine, RotaryTurbo, ·2-Imploturbocompressor, One Compression Step:
___________________________________________________________________________________________________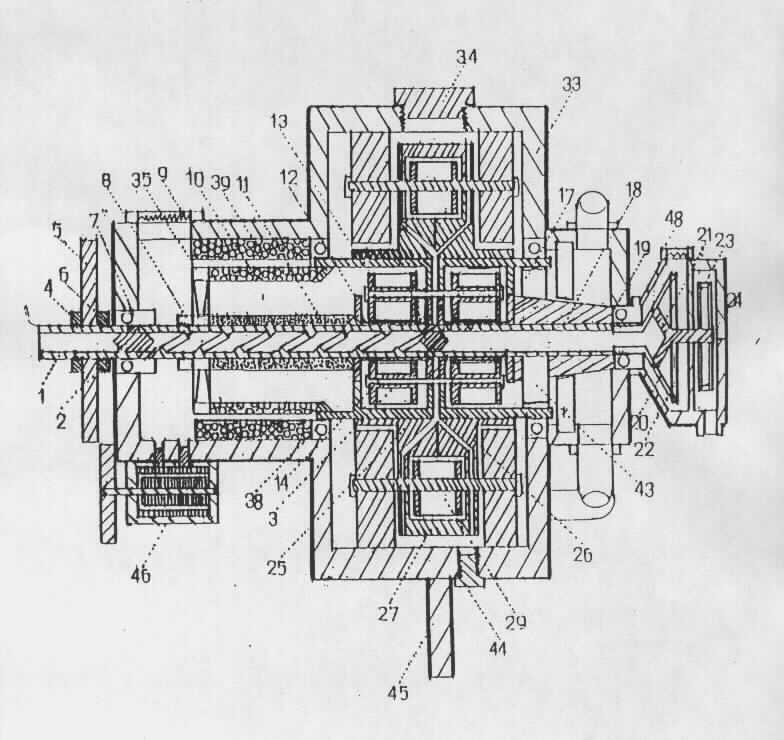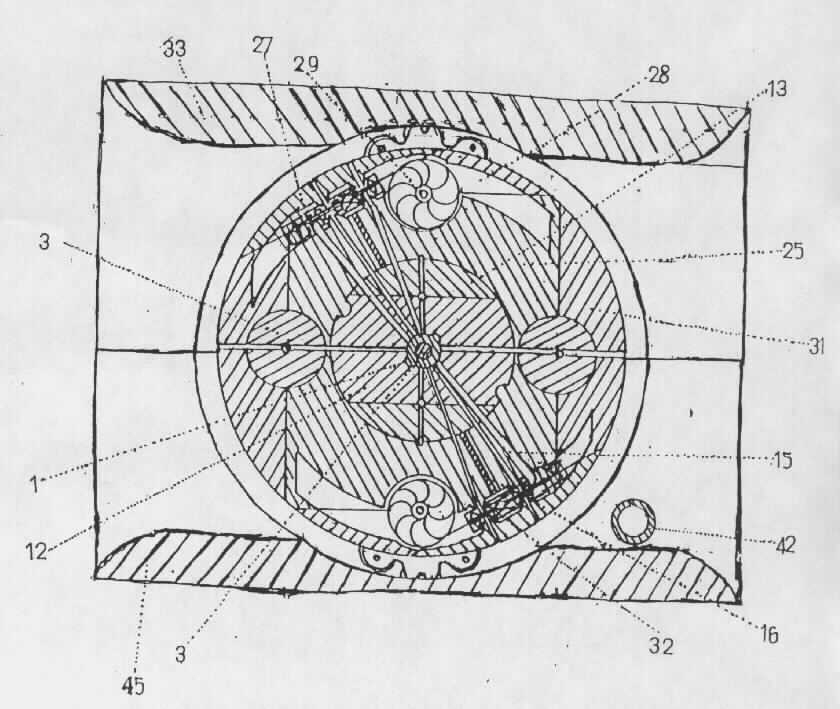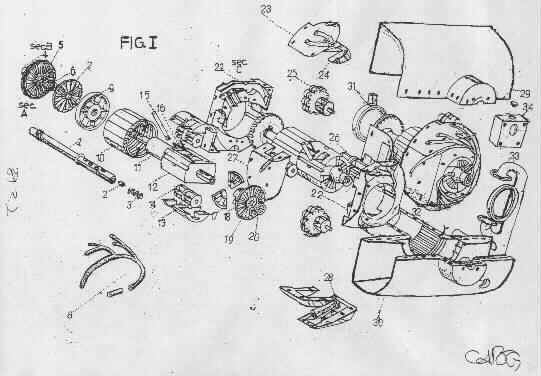 *1-GEARTURBINE PROJECT,
Rotary-Turbo-InFlow Tech,
Atypical InFlow Thermodynamic,
Technology Proposal Submission,
Novel Fueled Motor Engine Type:
·State of the art Innovative concept Top system Higher efficient percent.*Power by bar, for Air-Planes, Sea-Boats, Land-Transport & Dynamic Power-Plant Generation.
-Have similar system of the Aeolipile Heron Steam device from Alexandria 10-70 AD. -New Form-Function Motor-Engine Device. Next Step, Epic Design Change, Broken-Seal Revelation. -Desirable Power-Plant Innovation. Next trend wave toward global technological coming change.
·:8-X/Y Thermodynamic CYCLE - Way Steps
1)1-Compression / bigger
2)2-Turbo 1 cold
3)2-Turbo 2 cold
4)2-Combustion - circular motion flames / opposites
5)2-Thrust - single turbo & planetary gears / ying yang
6)2-Turbo 2 hot
7)2-Turbo 1 hot
8)1-Turbine / bigger
-With Retrodynamic Dextrogiro vs Levogiro Phenomenon Effect. / Rotor-RPM VS InFlow / front to front; "Collision-Interaction Type" - inflow vs blades-gear-move. Technical unique dynamic innovative motion mode. [Retrodynamic Reaction = When the inflow have more velocity the rotor have more RPM Acceleration, with high (XY Position) Momentum] Which the internal flow (and rotor) duplicate its speed, when activated being in a rotor (and inflow) with [inverse] opposite Turns. The Reaction at front of the action. A very strong Novel torque power concept.
-Non waste parasitic looses for; friction, cooling, lubrication & combustion.
-Shape-Mass + Rotary-Motion = Inertia-Dynamic / Form-Function Wide [Flat] Cylindrical shape + positive dynamic rotary mass = continue Inertia positive tendency motion. Kinetic Rotating Mass. Tendency of matter to continue to move. Like a Free-Wheel.
-Combustion 2Two continue circular [Rockets] flames. [ying yang] opposite one to the other. – With 2TWO very long distance INFLOW [inside propulsion] CONDUITS. -4 TURBOS Rotary Total Thrust-Power Regeneration Power System. -Mechanical direct 2two [Small] Planetary Gears at polar position. -Like the Ying Yang Symbol/Concept.
-The Mechanical Gear Power Thrust Point Wide out the Rotor circumference were have much more lever [HIGH Torque] POWER THRUST. -No blade erosion by sand & very low heat target signature profile. -3 points of power thrust; 1-flow way, 2-gear, 3-turbine. *Patent; Dic. 1991 IMPI Mexico
#197187
All Rights Reserved. Carlos Barrera.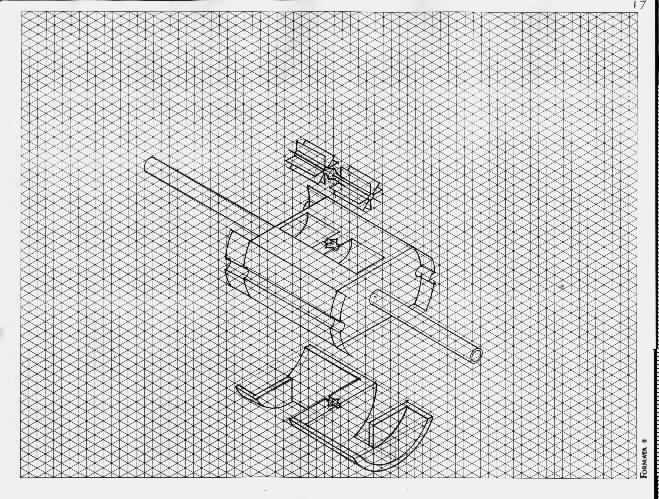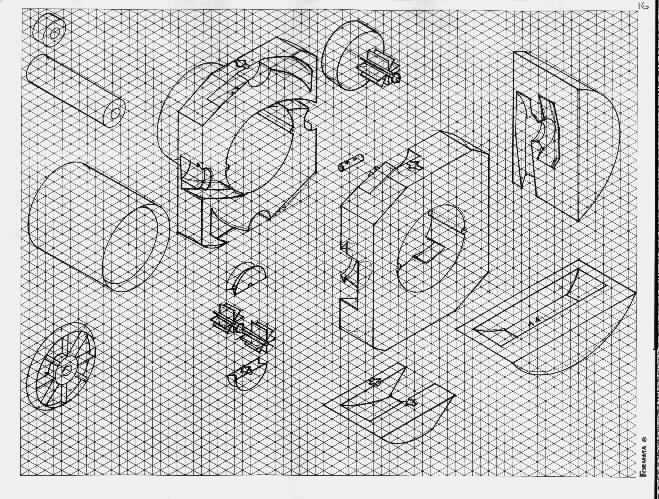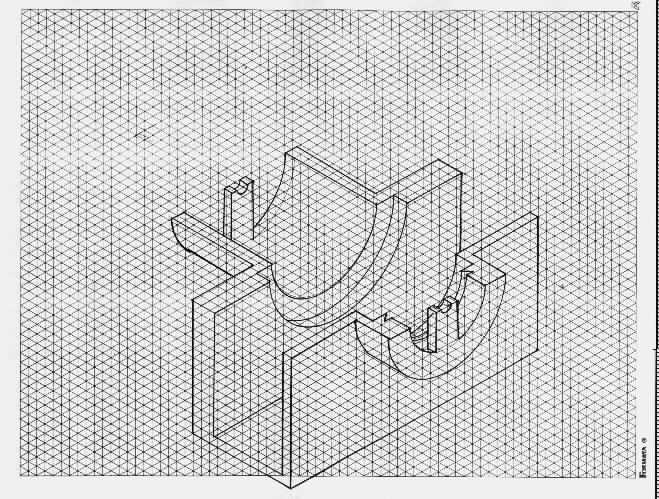 __________________________________________________________________________________________________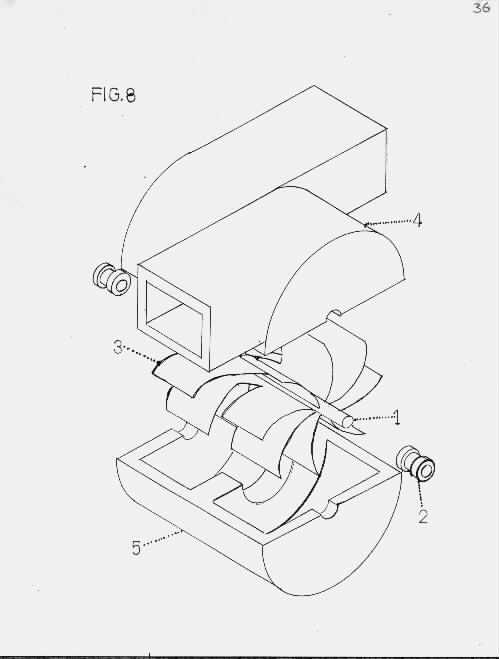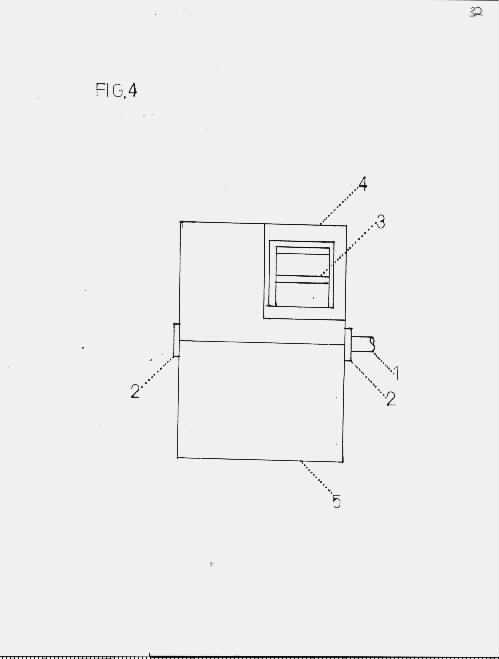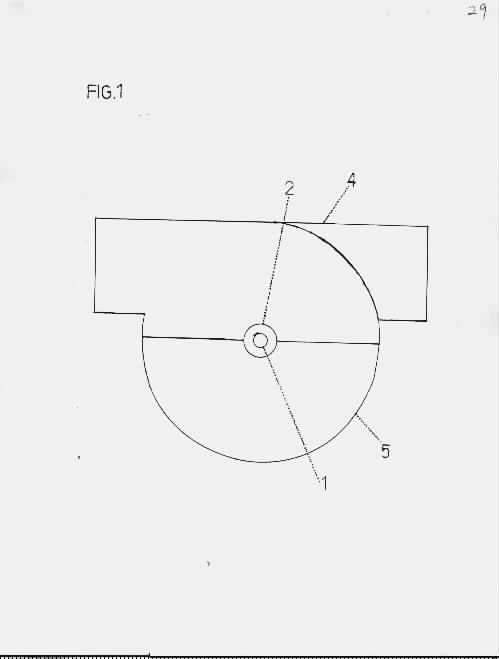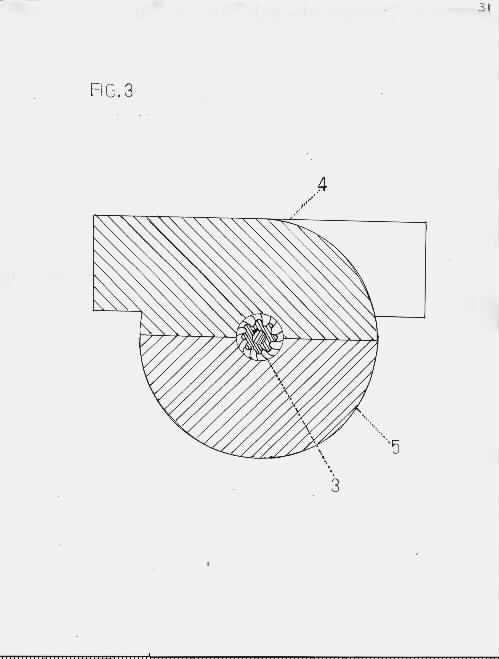 ·2-IMPLOTURBOCOMPRESSOR; Implo-Ducted, One Moving Part System Excellence Design - The InFlow Interaction comes from Macro-Flow and goes to Micro-Flow by Implossion - Only One Compression Step; Inflow, Compression and outflow at one simple circular dynamic motion Concept.
*·"Excellence in Design" because is only one moving part. Only one unique compression step. Inflow and out flow at the same one system, This invention by its nature a logic and simple conception in the dynamics flow mechanics area. The invention is a wing made of one piece in a rotating motion, contained in a pair cavity system connected by implocavity, and interacting dynamically with a flow, that passes internally "Imploded" through its simple mechanism. This flow can be gas (air) or liquid (water). And have two different applications, in two different form-function; this one can be received (using the dynamic flow passage, as a receiver). Or it can be generated (with a power plant, generating a propulsion).
An example cut be, as a Bike needs a chain to work from motor to wheel. And for the Imploturbocompressor application, cut be as; in a circumstance at the engine, as an A-activate flow, and with a a tube flow conduit going to the wheel as a B-receiving-flow the work use.
To see a Imploturbocompressor animation, is posible on a simple way, just to check the Hurricane Satellite view, and is the same implo inflow way nature.
Making a metaphoric comparison with the intention to expose it more clearly for a better comprehension of this innovative technical detail, it would be similar to the trajectory and motion of a dynamic flow compared with a rope (extended).
Its prudent to mention that the curves and the inclinations of the blades of a rotating wing made of this invention, is conferred by its shape and function a structural rigidity allowing it to conduct and alter appropriately the dynamic flow passing through its system.