The Geometry Behind "the darkness" and "the light"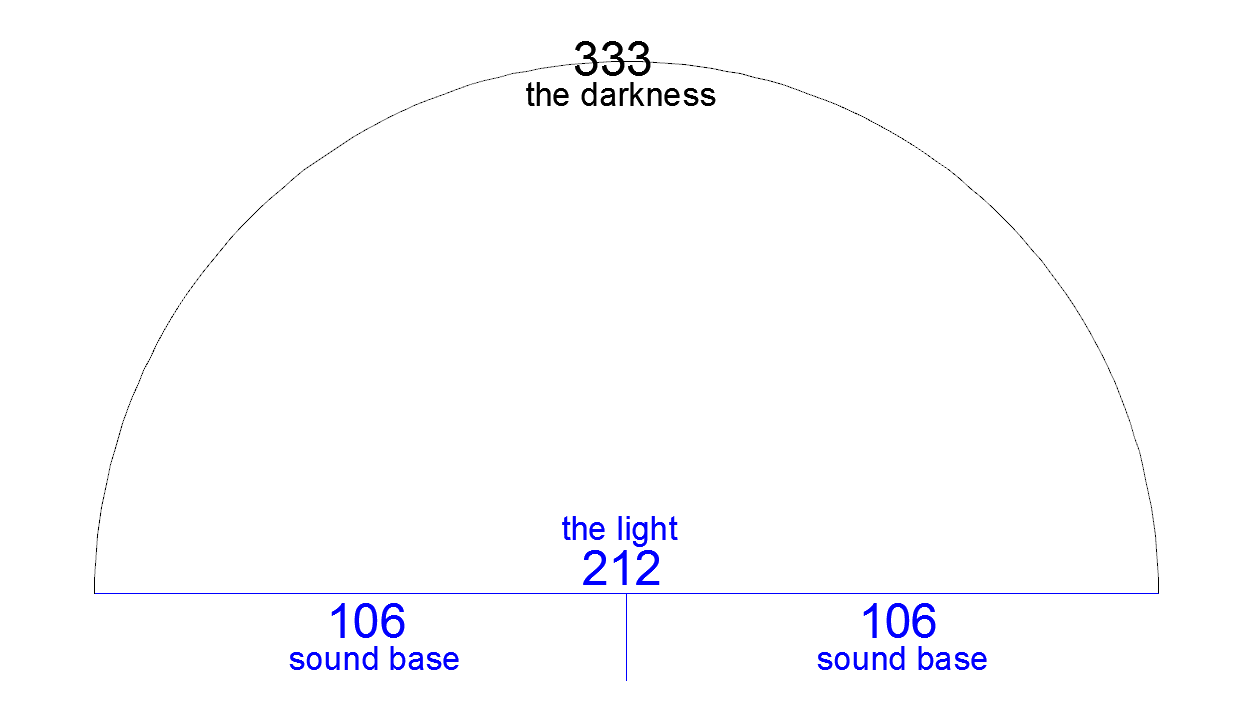 There is ONLY one argument to these geometric/gematric facts presented above... and that involves the fact that
PI is an irrational number.. the mainstay of mathematical debate for thousands of years. In other words.. the "333" is actually 333
.00882128
and that is a number that extends to infinity without repeating. But for the mind that considers 22/7 to represent PI.. which is a difference of
0.001264489
compared to only 3.14159.. then this difference compared to 111x that number is pretty darn good in comparison.
Edward Leedskalnin's A Book In Every Home is 681 lines with the last line being "world.". If you stack a tetrahedron of triangular layers of stacked spheres.... you'd have a 15 layered stack with 680 spheres. If you continue 7 more layers you'd have 22 layers with 2024 spheres. This happens to be the total number of lines that all 5 of his published works contain.
Now, the Torah also shows that the "firmament" or raqiya divides "waters" "from waters" or 90,120... totaling 210. Now.. the sum of 1 to 20 is 210. The sum of 1 to 15 is 120. If a person counts the stones on ED's south wall from SE corner towards SW corner.. you see that there is an altar spanning the 15th and 16th stones..with a sculpture of eyeballs from seashells and a "spiral staircase" cut into the stones between the 15th and 16th stones. Now.. that may seem a total coincidence that the firmament is between 15 and 16. But then consider summing the first 15 primes you get 328.. or Choshek gematria.. "darkness".
1 2 1
2 1 2
3 3 3

We have a 1,5 play here somehow to the numbers that the Hebrew added as the prefix meaning "the".