There is a purposely made cut on the top edge of the moon fountain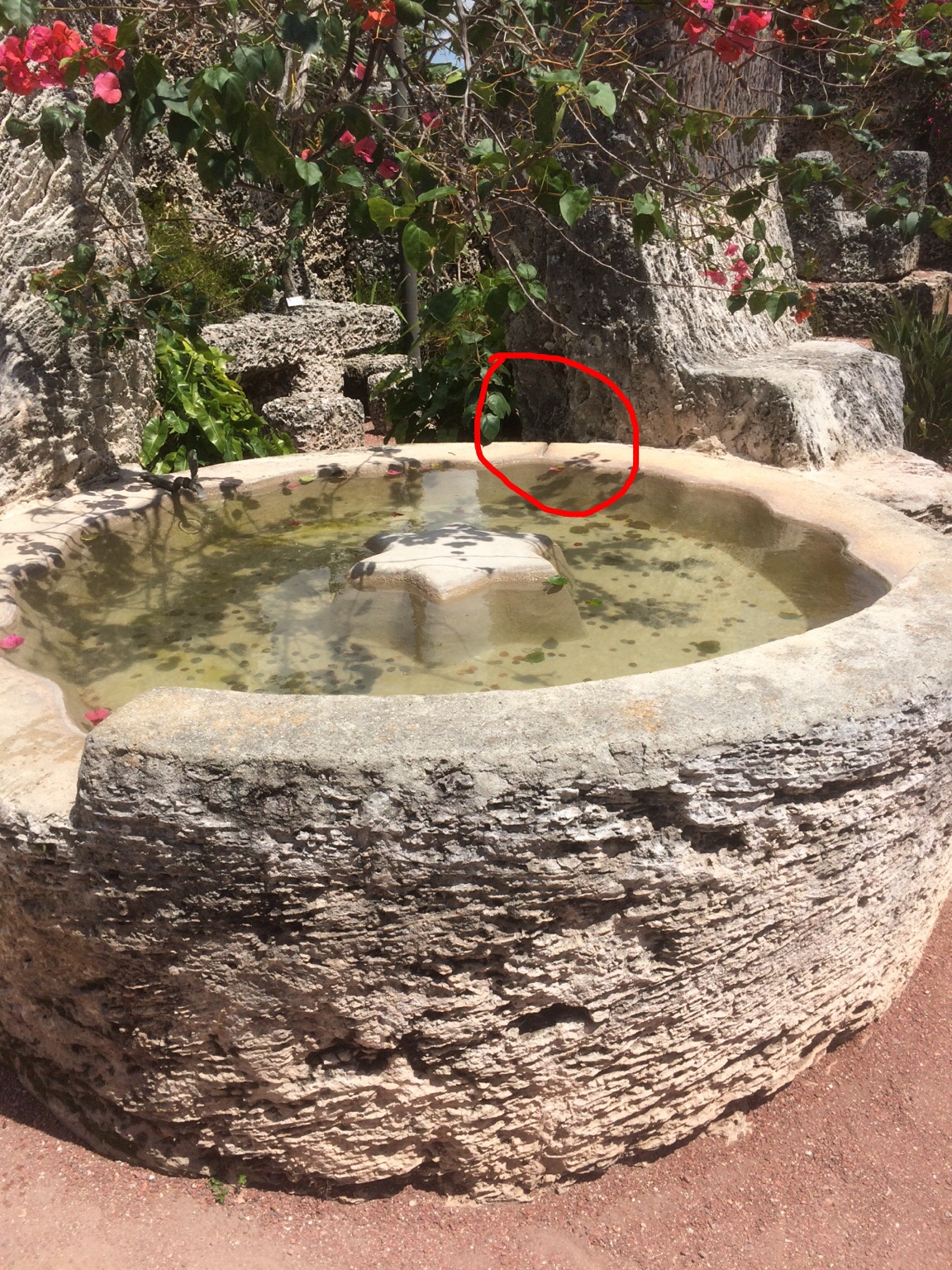 When I laid my compass directly on the line, I got this reading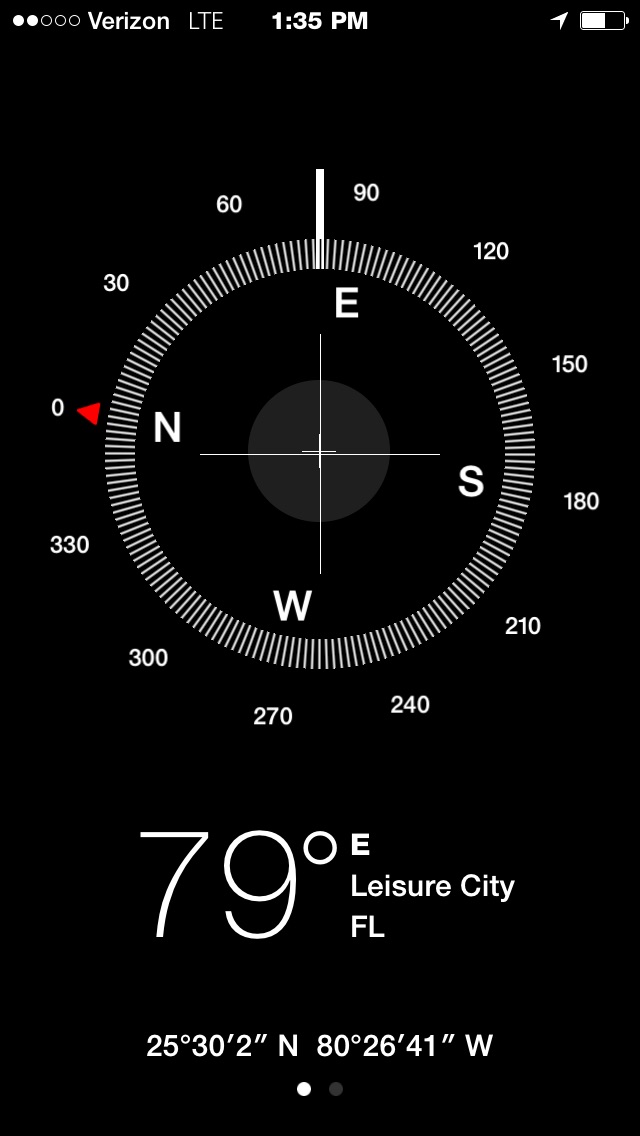 The image on Ed's compass has axis lines through both images of earth, below I've marked in red where the upper axis ends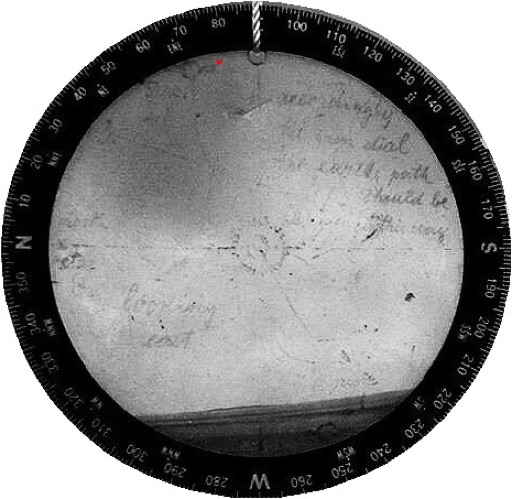 On the moon fountain, roughly opposite of the mark, there is a raised, comma shaped edge, which I take to represent an area from which to work?
One of my reasons for my visit to CC was to take readings. The first one I took was the angle from the 3 ton gate. I wanted to know what the pointer on the 3 ton gate pointed at 60 degrees, which is the line on Ed's compass before it turns. It pointed directly between the two moons on the moon fountain!
I've always wondered how ADM 10 C DROP BELOW relates to everything else. And even though I recently learned (here) that that sign was left behind at Florida City, I can't help thinking that the cent sign (tilted) represents the earth as represented on Ed's compass. I was staring at a compass this morning, thinking about 10 and it dawned on me: perhaps the 10 is elevation or tilt. If so, ADM (hidden to mean admission) could refer to Andrameda.
I'm not astro-hip so I downloaded a star app and found Andromeda. Curiously, as I was moving around my iPad, I noticed that the North Star was not far to my left...as in, very close to where all this shit is linin up. I marked (visually on the wall--super scientific style), where my iPad faced and mentally marked an object. Then I opened a compass app and put it back on the spot. Yep, roughly 10 degrees. More to do, but I'm thinking Andrameda 10 degrees. Drop below.