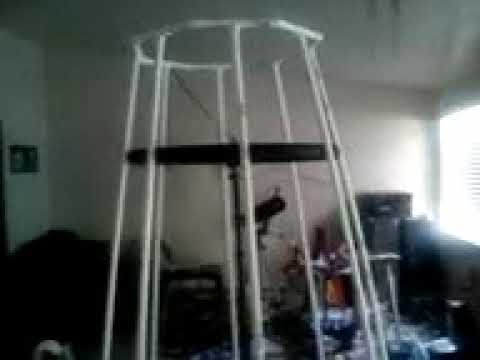 While working on the water tornadoes this idea came to mind while I was cutting the PVC pipe.
Fairly simple to make the base frame. 16-45° elbows. 16-T's. 11-5 foot long pipes. 8 pipes are 5 feet long. The other 3 pipes one is cut into 3.75 inches 16 times. The other two are cut into 7.5 inch pieces by 16. And close to a hundred feet of rope. The rope is to hold all the pieces together.
I would have been upset if I glued it together then realized it is so big it will not fit out my doorways.
When completed the inside rope tying the top to the bottom should look very interesting.
Have to relocate it outside before I take the time to tie that spider web.
One thing I didn't think about when I built it is how much static it produces.especially if you stand inside of it in the center square of the rope.
35.8° seems to be the magic number for blade pitch angle.
Share more later....