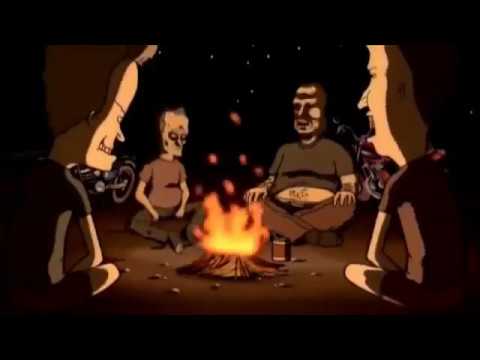 Anyways this cold weather has me playing with fire.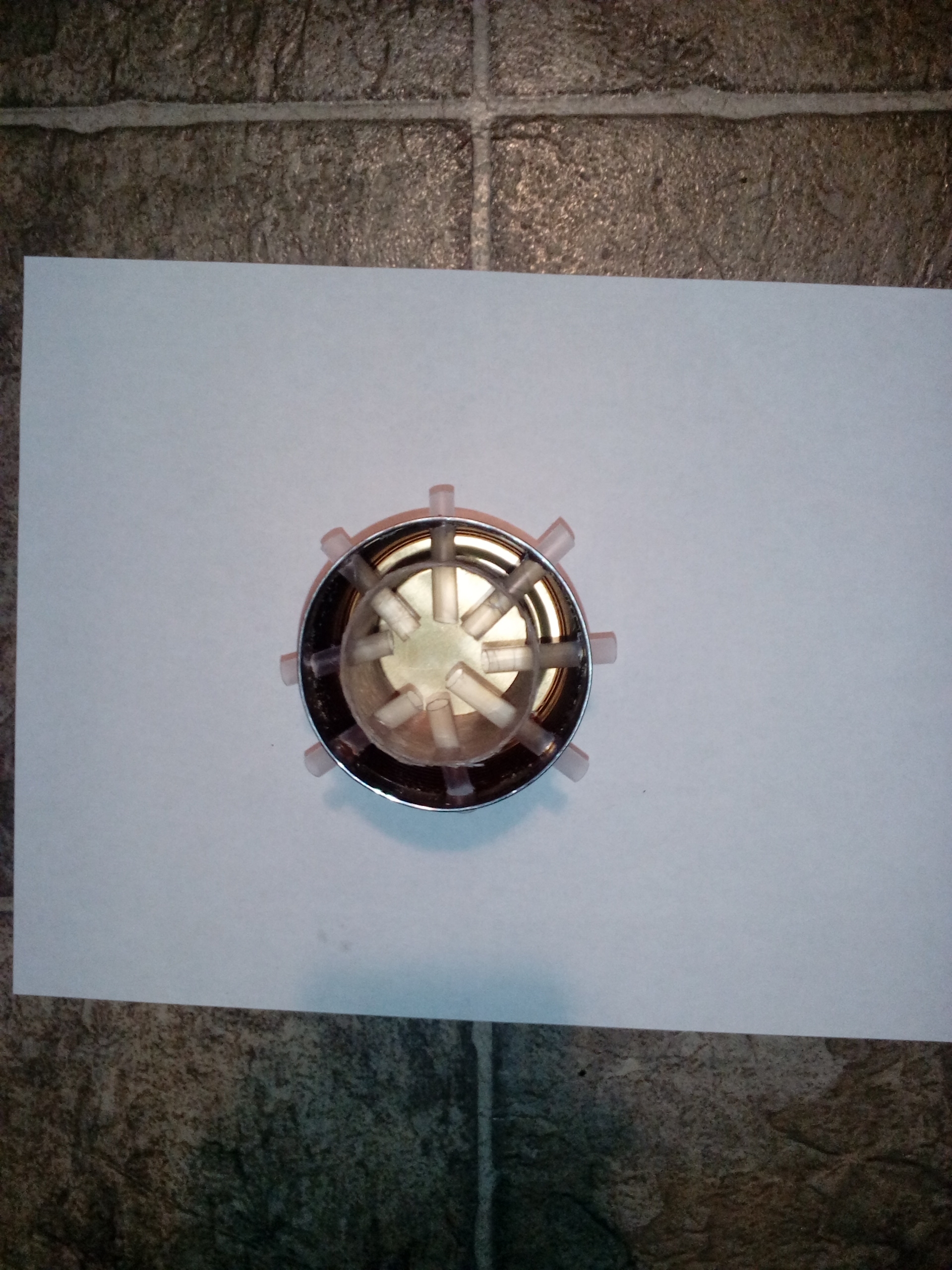 This is my latest blower cap.
After 3 cans have melted in half from the fire getting too hot, I decided to make a can with cement walls.
TP roll I used a hole punch and put the plastic straws through the holes in the can. The center gets filled with sand then cement between the tp roll and tin can.
Then remove the straws after the cement sets.
Using a 2 pound coffee can for a burner for the pellets seems to work alright.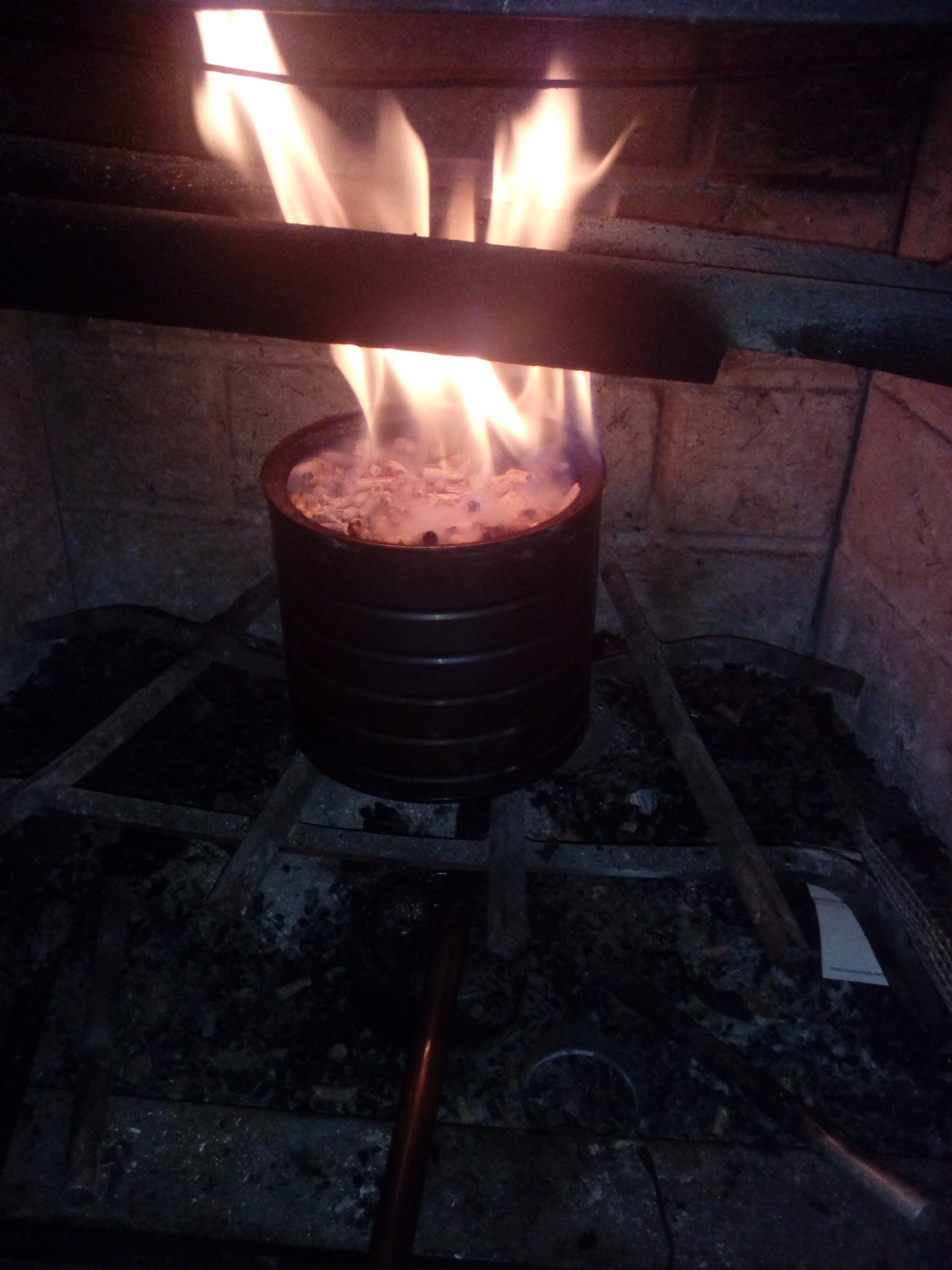 Just find it interesting how the fans fan the coals. The fresh pellets cool the fire and the smoke ignites above the fresh pellets.
If you don't blow air the fire chokes itself out.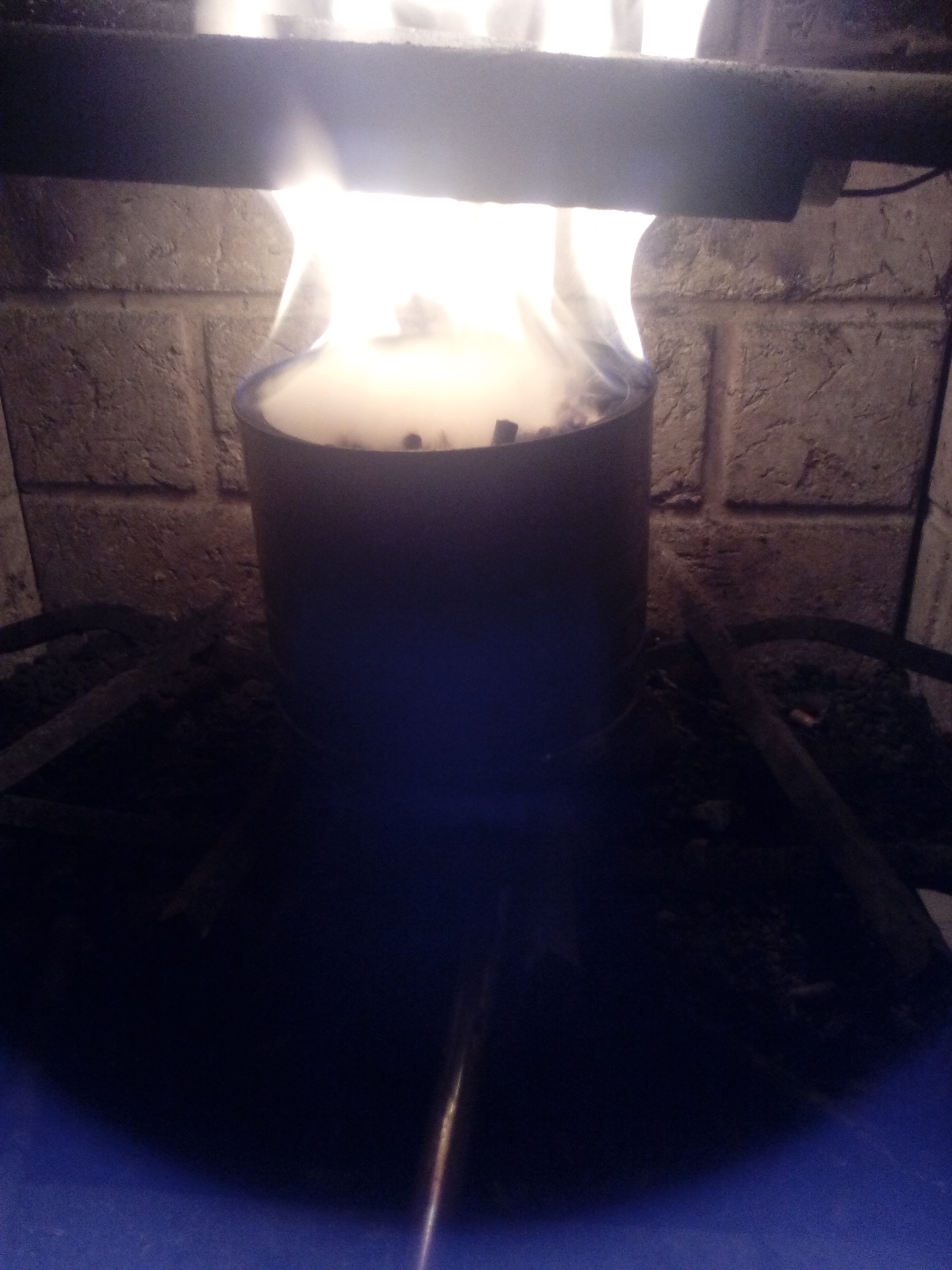 When I see that dense smoke if it flames out, I can reignite the fire.
The fans started out as just a fan, but one small fan wasn't big enough to blow enough air to feed the coals .
So I tried a larger fan only to realize it was blowing less air than the smaller fan. Then I got thinking about how jet engines have big compressor blades in front and small compressor blades in the rear.
So both fans working together pushes enough air to fan the fire nicely.
Just can't blow air without the fire overheating the metal. Hopefully with cement the can will last more than 12 hours in the fire.
Fell asleep around 6am and woke up at 10:30 and I still had enough coals to rekindle the fire after a couple minutes after adding more pellets.
One area doesn't seem to be getting air. Honestly think the tp roll has ash covering a blow hole. Figured it would burn up from the heat so I left it inside.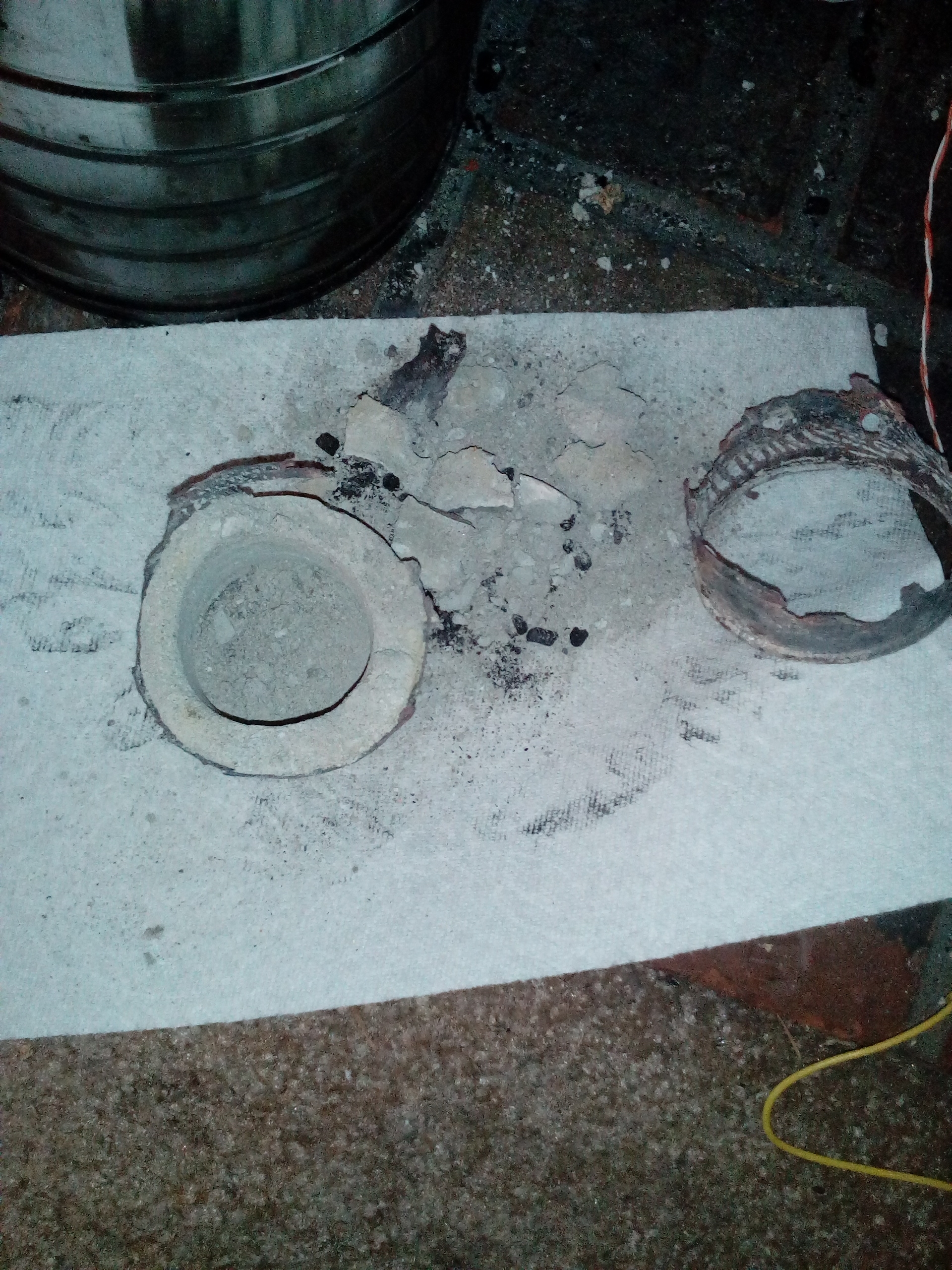 Failure again. Tried to take a picture of the hole it burnt thru the cement. The can fell apart.
I think I will just get a copper T and see how that works.
Back to the drawing board.....
TTFN