Precise measurements of objects in Ed's setup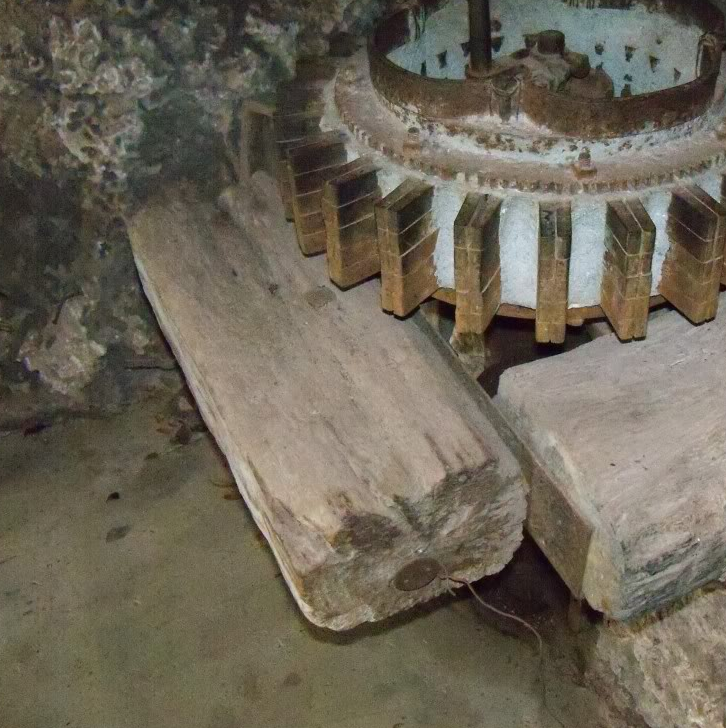 Hey guys, sorry for the questions if they've been answered already (couldn't find any info on this). I'd like to know:
Does anyone have precise measurements of any of the objects in Ed's setup? (pole, logs, etc. ...flywheel is 50cm, I believe, the pipes under the flywheel, etc.).
And is there a reason why size should matter? (for the flywheel &/or other pieces and the transmission of electricity/magnetism). That is, is it possible that an undersized flywheel won't work because of its size (maybe the strength of the magnets...)?
Thanks!