Magnetic Current page 3 overlay of page 1
Haven't seen anyone else ever post this.. so wanted to show the alignment of the Magnetic Current cover rectangle over page 3 of MC: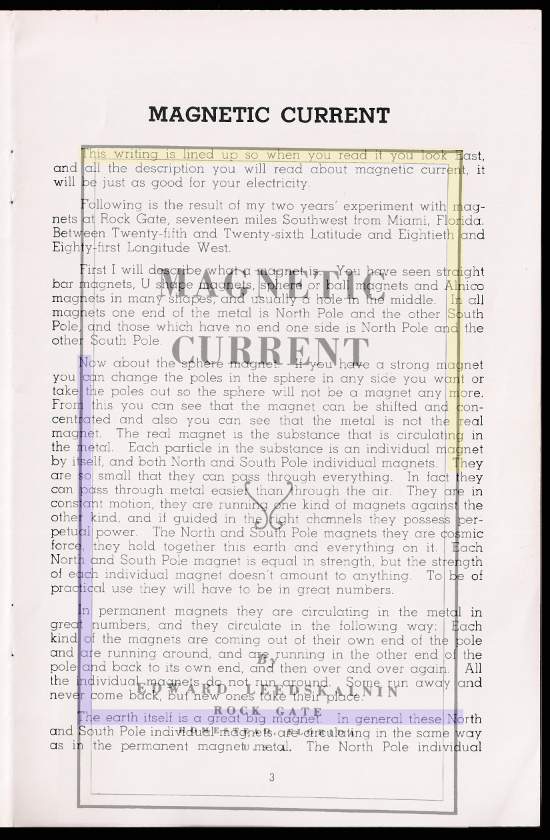 The EXACT width just seems way too much of a coincidence to me to be an accident. You notice here the yellow "L" is "EAST" both right to left and top to bottom.
You notice the bottom "L" that is blue is "NITIN".. which I believe is QEDEM or SDM transliterated from Hebrew to English by positional value in the alphabets. Notice that the caps on left margin of the paragraphs are "TFFNIT". If you subtract 1 from each in a Caesar Cipher shift you get "SEE MHS". Notice that the "H" is 8 or twice of 4 or "D". Also, notice that there is on the left margin the number of lines between the "NIT" is 16 and 6... and on the horizontal line.. 31 and 13. This means if you reversed the "I" and "n" on that line.. you'd have 32 and 12. Notice that this also is twice the 16 and 6.