Relationship of the HOLES at Rock Gate
For anyone who visits "Coral Castle" or ROCK GATE, they come across some holes drilled in the stones and they are left to wonder the purpose. They are very mystifying to contemplate when one encounters them. One hole is obvious and that is the Polaris Telescope eyepiece. There seems to be a direct relationship between the Polaris Telescope eyepiece hole and the hole to the East that is in the center of the "King's Stone". So, on the North wall we have a triangle with a hole in it and related obviously related, a hole with the triangle above it.
King's Stone and Polaris Eyepiece: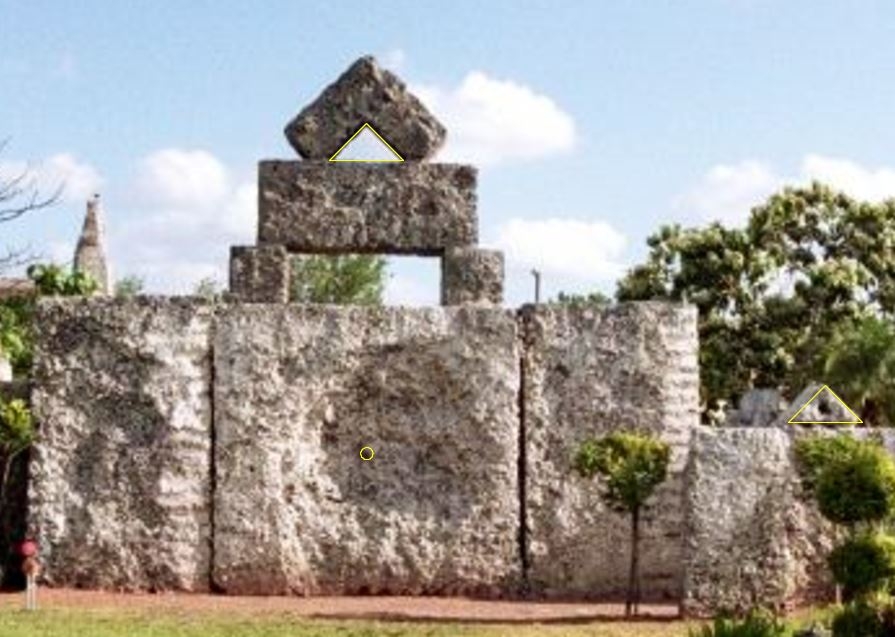 Similarly, on the East wall in the "BEDROOM" there is a TRIANGLE on the top of the wall and a similar relationship to another hole drilled in the wall with no apparent destination to focus on inside or outside of Rock Gate.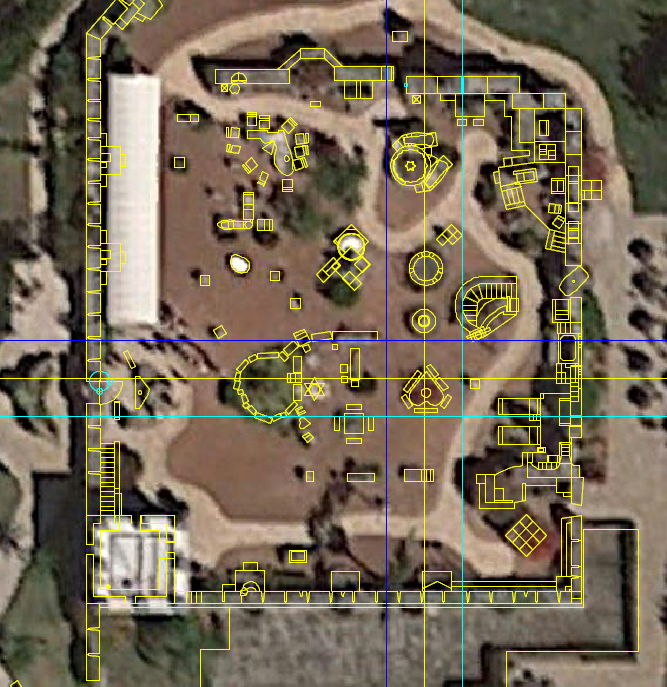 The dark blue lines above are the triangles on top of the walls.. North and East.
The cyan blue lines are the holes... King's Stone to North and above the "throne" to the East in the Bedroom.
Bedroom: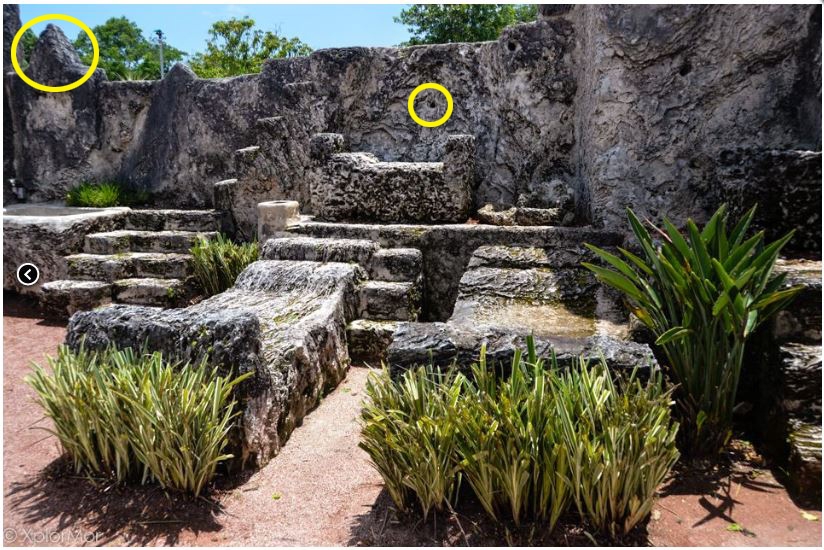 In-between the blue lines (both vertical and horizontal) is 2 gates.. north gate and west gate. Both of these gates have carvings/drawings of analemma of the SUN and Earth orbit.
The center point of these pair of 3 lines is at the tip of the Heart Shaped table.