King Tut's Outer Shrine Tyet/Djed and Magnetic Universe Logo Sacred Geometry
I found the Outer Shrine of King Tut's Tomb has sacred geometry that is similar to the Copyright Logo of A Book in Every Home as well as the MagneticUniverse Logo. There is Pi, PHI which involves square root 5, and the vesica pisces which is the square root of 3.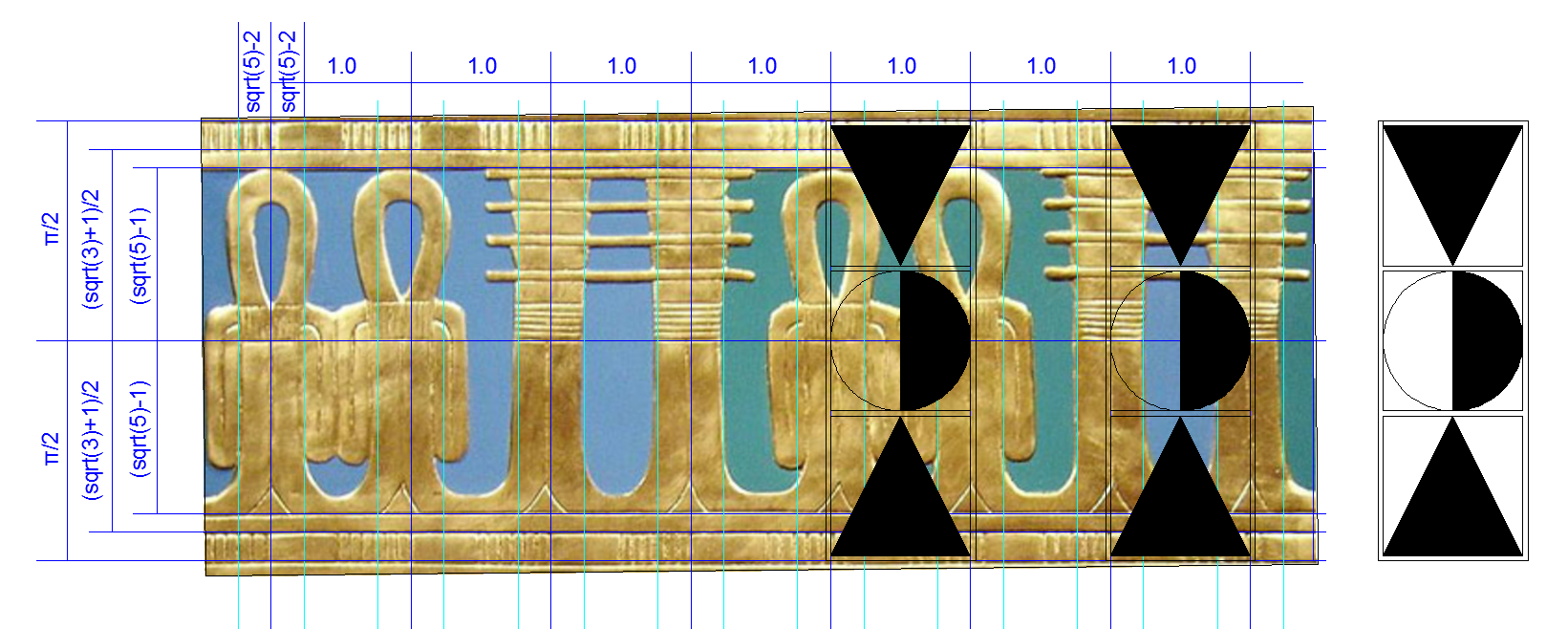 I had to examine the geometry in AutoCad to see what's involved. Above shows what I found.