ED Marlinski Coded "FROM FOOT THOTH" in his book?
Note: This is likely my last posting.. at least for a long while. Going back into self-discovery on advancing ideas I've shared in these threads on this forum.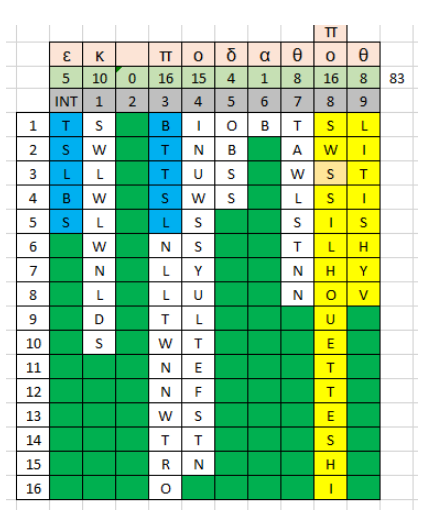 Above is the representation and count of the capital letters in each numbered chapter of Ed Marlinski's book.
I wondered a long while ago if there is a cipher in the count of letters per chapter. I used Greek alphabet as the language to convert from numbers and got what you see above:
EK PODA THOTH
or
FROM FOOT THOTH
or
OUT OF FOOT THOTH
This could have various meanings, but found these references today in this book:
It shows that:
4 palms equals Greek Foot
6 palms equals Standard Cubit
7 palms equals Thoth Cubit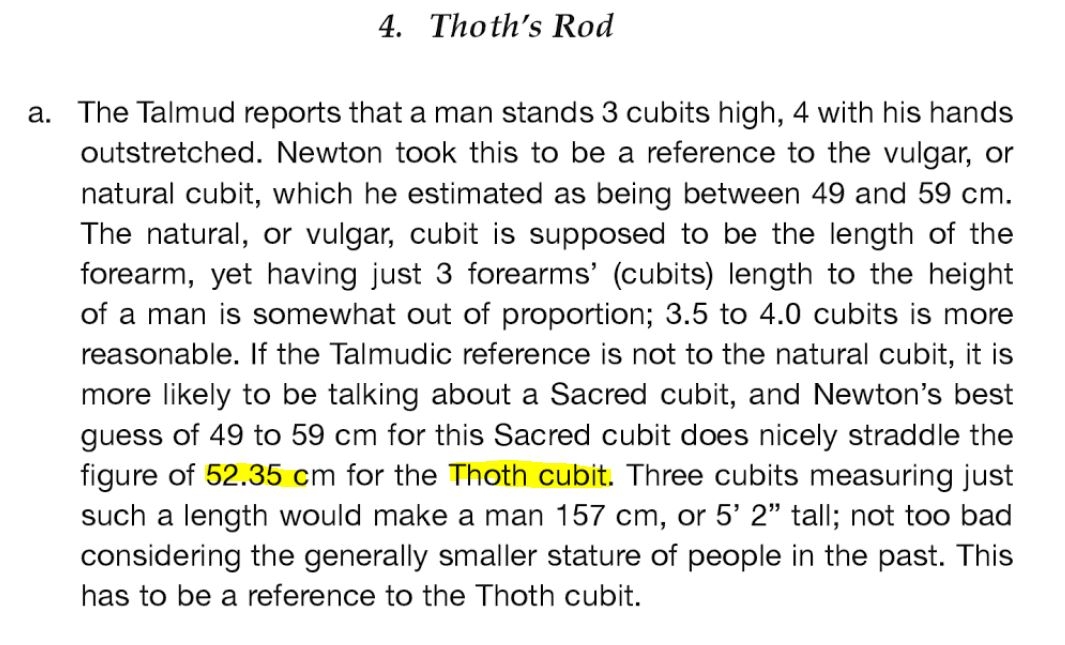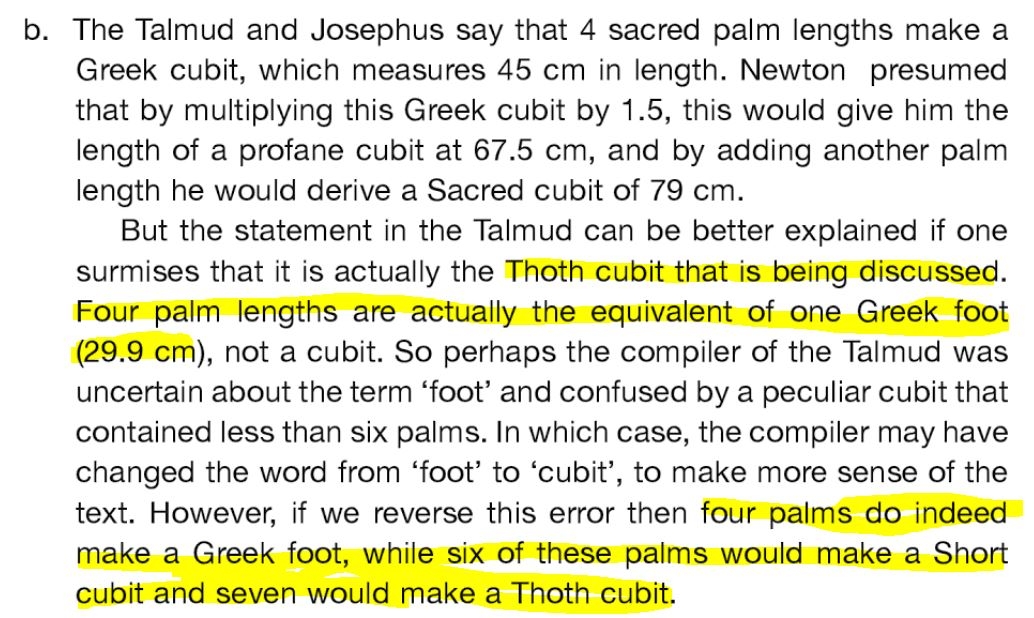 The Thoth Cubit is being equated to the Royal Egyptian Cubit of 20.61 inches. I did find that EDL's King's stone is what I believe to measure to 6 square Thoth Cubits (42 palms) or 7 square Standard Cubits (42 palms). This then would also mean it's 42/4 Greek Foot or 10.5. I don't know what context EDM is conveying this message though. But something to keep in mind and compare with other future discoveries perhaps.