ED Leedskalnin's "BBQ PIT" and LIGHT Cube based in Hebrew word for Light
If anyone has studied the so-called BBQ Pit of Ed Leedskalnin's Coral Castle:
(here is one pic randomly taken from Google Images)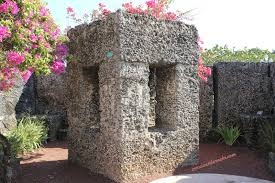 you will see it is a cube of 3x3x3 stones basically. We know that all center stones are removed.. except for perhaps the bottom layer center stone, we are not sure if it is hollow or not. But the theory is important. ED Marlinski starts off his Ch 1 asking if basically the East Gate or the BBQ pit is "IT". "And God saw the LIGHT that IT was GOOD..". So, could there be some relationship Marlinski knew about "IT", "LIGHT", and "BBQ PIT"? I saw that one word in Hebrew is the key to solving that puzzle.. owr. Alef (1), Vav (6), Resh (200 = 207 LIGHT.
Notice that ED Leedskalnin's BBQ pit has 27 stones minus 6 center stones on each face and 1 center stone where he purportedly cooked hotdogs for the neighborhood children. This leaves:
1 center stone,
6 face center stones,
20 stones left
Could there be a better and simpler visual representation of light?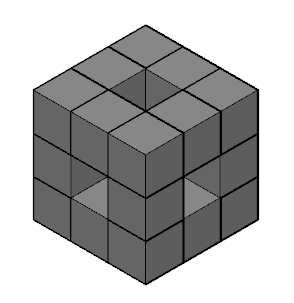 Interestingly enough, the Rosy Cross also folds into the faces of a cube... as a side note.
Dante just turned me onto the book by Bonnie Gaunt and she mentions 27 as Light in Einstein's equation E=MC2 and 37 is Energy.. thus matter is 37/27. I find this fascinating.. because geometrically, if you take a cube 4x4x4.. you get 64...the sum of 37 and 27.. or energy and light. Thus.. what if we add a half-cube to the skin of Light's cube? I will finish constructing this in autocad and post next.