Cipher to BREAK into Ed Marlinski's book at the START involves TWO WOMEN of the Bible?
What is to follow in this thread is pure, irrefutable Coding Facts. There is NO room for argument here.
Here is a review of pages "XIV" and page "15" with the number of lines per paragraph and the first Capital Letter of each paragraph: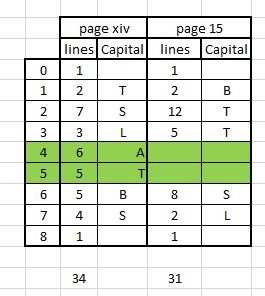 Now, here is the KEY words that form by adding/subtracting the ACROSTIC CIPHER of these 2 pages: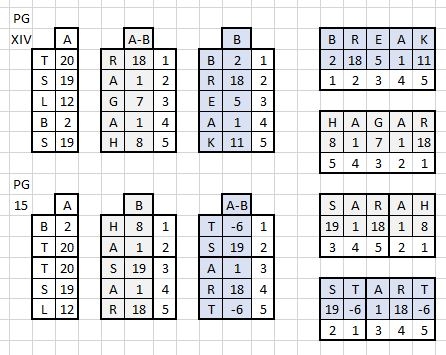 You see that you add the letters of the word "BREAK" to the mirror of "HAGAR" you get the caps on page XIV.
You also see without any room for doubt that if you add letters of the word "START" with the letters of the word "SARAH" you get the acrostic result found on page 15 of ED Marlinski's book. The first results are 1,2,3,4,5 and 5,4,3,2,1 reading order.
The second results are 3,4,5,2,1 and 2,1,3,4,5 reading order.
It's the two wives of Abraham...and the two mothers of peoples descended from ISAAC and ISHMAEL.