Magnets and Sound have something to do with Hebrew ECHAD (ONE)
Hebrew gematria for the word ONE is ECHAD .. alef, khet, dalet.. or number equivalent.. 1,8,4.
Now check out EDL's "Magnetic Base Sound Base" pamphlet page 3: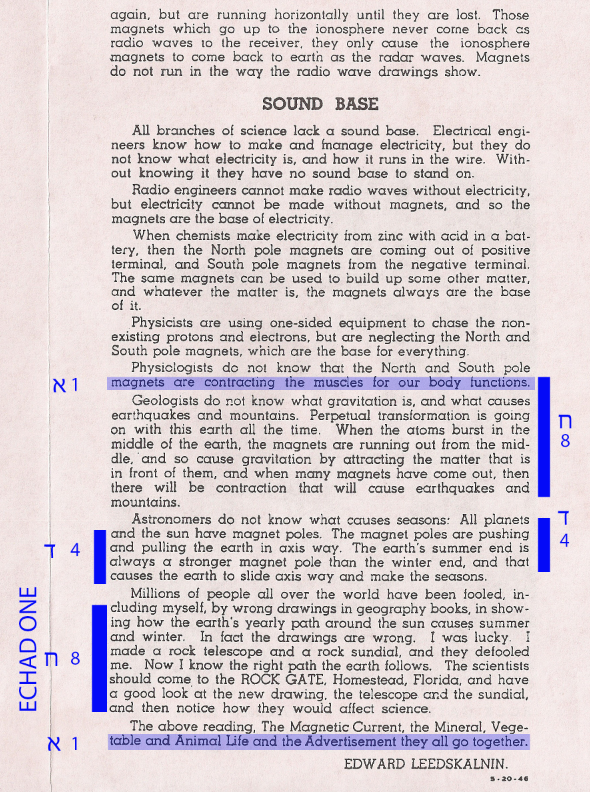 Notice the last line of paragraphs that touch both margins. Isn't it odd to have a paragraph with one sentence.. but even more odd to have two of them.. and both mirrored about the line count spacing that equals "ONE" in Hebrew gematria?
The first line that touches both margins is the 124th line.. which in Hebrew is "EDEN". The 2nd such line is 148. The center of the mirrored "ECHADS" is line 135/136. In Hebrew the female voice is 136 and male voice is 135. Could this be the tie-in to the "SOUND BASE" just above and title of that same section?