Magnetic Portals Connect Sun And Earth
"During the time it takes you to read this article, something will happen high overhead that until recently many scientists didn't believe in. A magnetic portal will open, linking Earth to the sun 93 million miles away."
Read the 2008 Science Daily article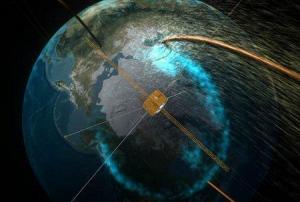 These Flux Energy Transfers (FETs) create portals where particles can flow through. This sounds a lot like an umbilical cord. We know from Leedskalnin that these particles and the North and South pole individual magnets are the building blocks for all matter on earth.
We then are truly children of the sun. The plants capture or eat sunlight and we in turn eat the plants to build up our bodies. If we don't eat the plants we eat the animals that ate plants that ate the sun. One way or another we eat the sun.